Crafting a Digital Legacy
A ground up redesign for Zahner's flagship website.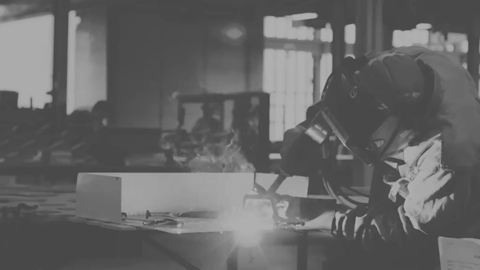 Background
We helped Zahner take their vast 120+ years of projects, expertise and vision into the digital age with a gorgeous new website and custom CMS.
C1
Overview
An internationally acclaimed engineering and fabrication company, Zahner is well known in the art and architecture circles for their ability to design the impossible. To reflect this commitment to experimentation and continuing innovation they needed a website that would set them apart, and push their brand into the future.
Scope
Strategy
Branding
Design
Development
CMS
C2
What's Old is New Again
Embracing the timeless nature of art and architecture, we created an immersive homepage experience that supplements recent works with related quotes, products, materials, and blog posts using a dynamic, visual heirarchy. Custom content algorithms assemble items from the archive based on their shared connections, layering past and present to create a bold, new homepage every time an update is published.
C3
Visual Systems
To manage the breadth of content types and create a common thread throughout the site we developed a responsive and extensible card-based system. Using proportion to guide the heirarchy, every content type was given a particular design—projects featured large, rectangular images; materials a triangular corner visual; blog posts a vertical, text heavy treatment—so when mixed together each would be recognizable.
C4
Digital Command Center
Underpinning the website's massive archive is a bespoke content management system, designed to streamline Zahner's digital publishing process. A robust layer of categories, tags and metadata feed the site's display algorithms, card system, and enhance social sharing and search engine optimization (SEO). In the 3 months since launch social traffic has almost tripled, and the site now ranks for nearly twice as many keywords with over 150 in the top 3 spots. Effort well spent we'd say.
C5
Networked Content
Re-imagining the website as a network of rich content was an essential part of our strategy to promote visitor engagement, and to make this possible we developed a powerful set of content creation tools. Intelligent drag-and-drop modules—placeable anywhere on a page—form atomic units of content on their own, and can be reused throughout the website as standalone cards or embedded inline on related pages. This strategy has helped boost page views by 69%, with 97 out of 100 users visiting more than one page.
C6
Onward and Upward
Working with Zahner's team was an exciting endeavor, and the result is a digital experience worthy of their mythic design and fabrication capabilities. A flexible design system to highlight their vast catalog of projects, services, products and people, and the tools to easily manage and curate their content enable their team to confidently take the reigns and push their innovative brand into the future. We'll let the stats speak for themselves.

See it live at azahner.com